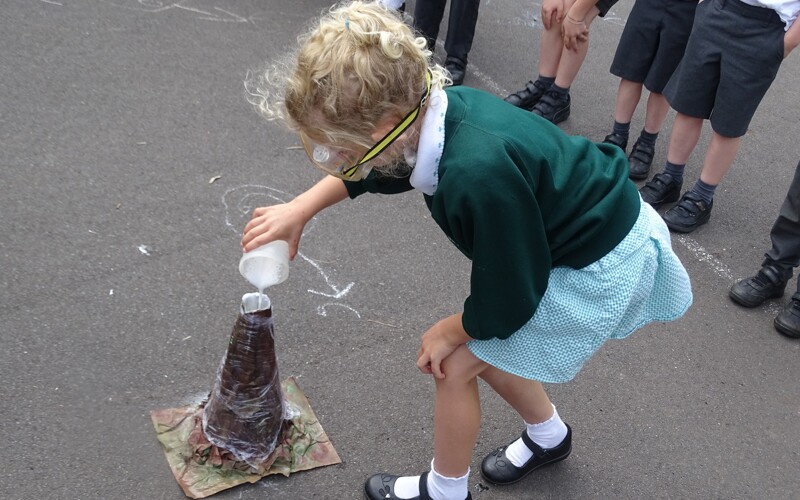 4 October 2021
Our children love to be scientists! They enjoy exploring and finding out about new knowledge through investigating. As a school we use science to develop the skills of curiosity, asking questions, working collaboratively, improving resilience and prompting ideas.
On the 15th July all classes were involved in a practical Science Day. This included investigating how electricity works and creating their own circuits to light up bulbs, make buzzers go and rotate helicopter blades. The children also thought about how sounds are made and how they travel. They particularly enjoyed testing out our string telephones.
They saw how chemicals could be combined to create a volcanic explosion and they also saw how hot water can melt the sugar coating on sweets to create a beautiful rainbow.
The children were astounded by making their own slime using cornflour and water because it was liquid until they picked it up or prodded it and it became a solid.
Their final activity was investigating magnets and light refraction. The children really had to think like scientists.