Class 6
Welcome to Class 6!

In English we have been exploring the stories of We are All Wonders by R.J. Palacio and Something Else by Kathryn Cave. We have learned how important it is to celebrate our uniqueness and to be accepting and understanding towards others. We have created this fabulous display based on the story of We are All Wonders.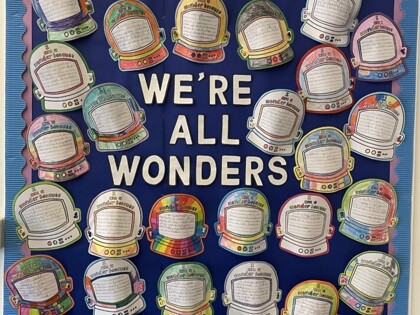 Class 6 love having Forest school sessions where they can explore our super forest school area and participate in lots of outdoor learning. They have really enjoyed harvesting, chopping and cooking pumpkins and other vegetables grown in our school allotments to make some pumpkin soup. They cooked the soup in a big pan on an open fire. When the soup was cooked, the children were able to taste it. Some children loved it whilst others weren't so keen on the finished product! Do you like pumpkin soup?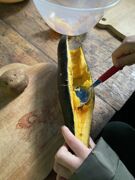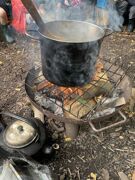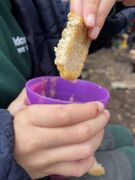 As part of our topic 'Widcombe in Bath' we learned about the Half Penny Bridge disaster. We went on a field trip to Widcombe to explore the use of the different buildings in Widcombe Parade and also walked across the famous bridge. We found the plaque showing when the bridge was re-built and even managed to find the markers under the bridge showing how high the River Avon water levels have been in the past. We also enjoyed sketching the Half Penny Bridge.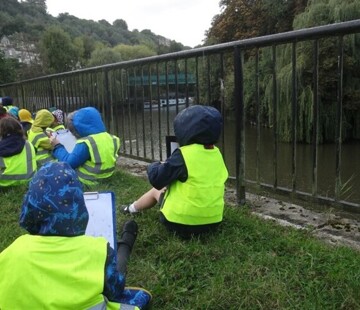 In drama, we created freeze frames depicting the events of the Half Penny Bridge disaster. Freeze frames are a drama technique that require the use of body position and facial expression to convey the story. See if you can identify which scenes from the story these freeze frames show.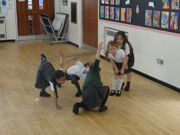 The school recently had some exercise equipment installed on the school field which all the children love using! The equipment is great for building strength and stamina, and most importantly it is great fun. We love keeping fit!