Class 5
Welcome to Class 5!

Class 5 have made such a fantastic start to Year 2. The children have become wonderful role models as the oldest in the school and have settled in to our very busy timetable. Our independence is growing every day and we are becoming resilient in challenges that we face. We have enjoyed learning about our topic 'Widcombe'.
In Science this term we have been learning about habitats and microhabitats. We did an investigation to discover which environment a woodlouse would prefer. We chose two different microhabitats to create. We watched as the woodlice explored each and then settled in one. We found that woodlice prefer dark and damp places.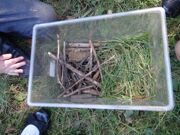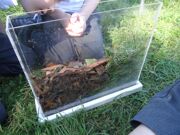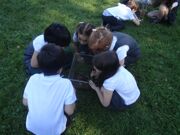 In Geography we have been learning and locating landmarks in Bath, especially the landmarks that our houses are named after. We added the pictures of each child outside their house landmark to our map display which made the map come alive! We also went on a walk around our local area and looked at what each building was used for to be able to create a map of Widcombe Parade using a key.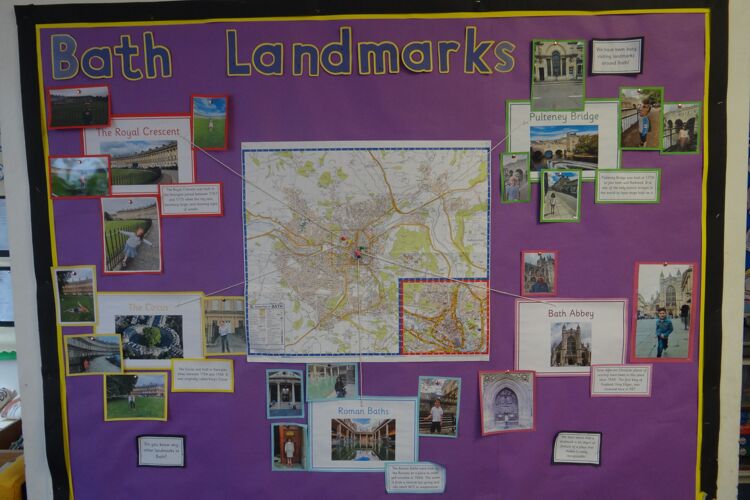 In History, we have been learning about the Half Penny Bridge disaster. We enjoyed learning and retelling the events of the terrible disaster when the bridge broke, through art, drama and writing. To consolidate our learning we went on a walk to visit the Half Penny Bridge. We walked over it and imagined how we would have felt if we were a visitor to the Bath and West Show on the day of the disaster. We enjoyed sketching a view of the Half Penny Bridge as it stands today.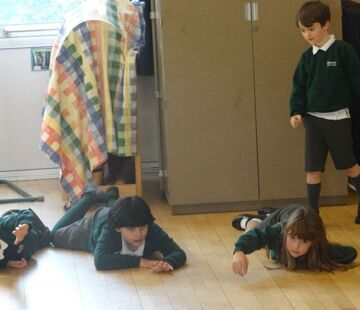 As part of our Widcombe topic, we have studied the artistic designs often seen on canal boats. We had a go at creating our own canal art pictures. Firstly, we painted and then outlined our castles. Next, we decorated the borders using flowers. What a great job!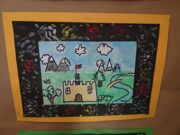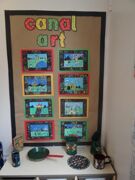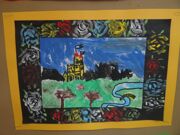 Each member of the class designed one piece of the puzzle to include a self-portrait and images of all their favourite things. These were then put together to show that although we are our own individuals, when we come together to make up Class 5 each person is as important as each other in creating the class.