Class 3
Welcome to Class 3!
We have had a fun start to Year One. All the children in Class 3 have settled in well and are enjoying learning together. Here's what we have been up to…
Miss Gammon taught us how we can mix paint to make new colours. We learnt about the three primary colours – red, blue and yellow – and how each of these can be used to make all the other colours like orange, green and brown. Our challenge was to mix as many new colours as we could and paint in each shape with a different colour or shade of colour. We mixed the powder paint with water in our palettes using paintbrushes. We are proud of all the colours we made.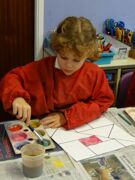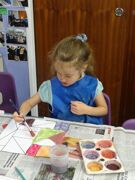 Our topic this term is Maps and Journeys. It has been really exciting to look at lots of different types of maps. We have explored the colours and symbols used on maps, and have looked at the key on maps to find out what the different symbols mean.
It took us a long while to make up the two floor jigsaw puzzle maps. One was of the UK where we live and one was showing all the countries in the world. We were really pleased when we completed them.
We learnt about the world being a sphere and looked at a globe. We looked at atlases too and enjoyed looking at all the different flags.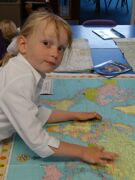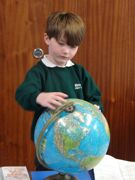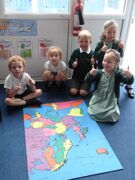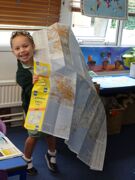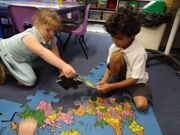 Last year we planted lots of different seeds to grow vegetables in our allotment. In Forest School we harvested our vegetables, then peeled and chopped them up. With Zosia's help we made a pumpkin and vegetable soup on the open fire. We cooked toast on the fire too. We each tried our soup. Most of us really liked the soup, even those of us who thought we wouldn't!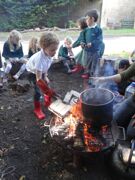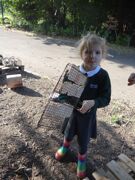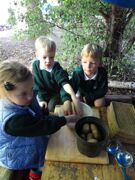 In Maths we have been making sure that we can count a large set of objects accurately and match the digit to the amount. We had fun counting bears, cubes, pens and all sorts of classroom equipment. We are getting so good at our counting!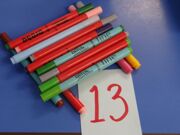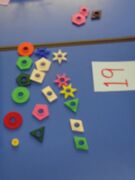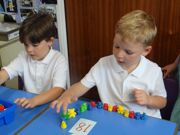 In Science we have been learning about our body. We enjoyed a senses carousel in the classroom where we got to explore lots of things to look at, lots of things to smell and things to touch. We loved using the Listening Centre to listen to fun music and we even got to try lots of different flavour crisps to see if we could identify what flavour they were.
We had a "life model" and we had to see if we could stick labels on him to correctly label the parts of his body. Then we learnt about the different organs inside our body and what they do.