Class 1
Welcome to Class 1!
Vegetable Printing Patterns
We have been learning about patterns. We have experimented lots of different ways to make patterns using blocks, natural resources and our own bodies. We are getting very good at being pattern detectives and spotting sneaky mistakes. We really enjoyed painting repeating patterns using celery, starfruit and peppers.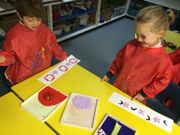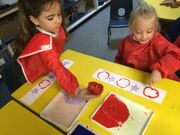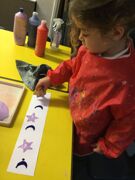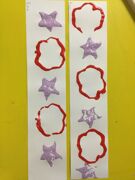 Busy Time
Busy time is a favourite part of our day. We have spent a lot of time interacting with our friends and playing creatively since starting school. We have been learning to play safely and tidying up to our special tidy up song. You will find us sailing the rocky waters on our wooden pirate ship, stirring up a silly soup and racing the track on our balance bikes. Busy time is the best time for us to practice our gentle hands, kind sharing and our terrific teamwork.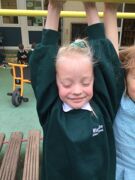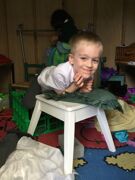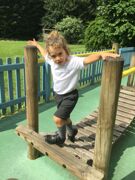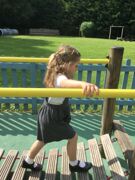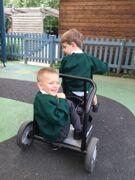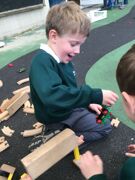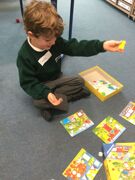 Sounds and Reading
We have been very busy learning lots of new sounds. We have loved learning the little rhymes to help us write them properly. Now that we know new sounds we have been getting better and better at our reading too! We like to share reading books with each other in busy time.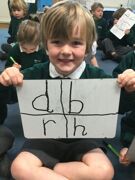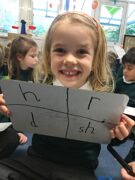 Display Board
In Class 1 we made fish using brusho. We had to be very careful not to let the brusho touch our fingers. We also practiced writing our names. We tried our very best to remember all the letters in our names and to form the letters we have learnt correctly.