Remembrance Day 2021
Back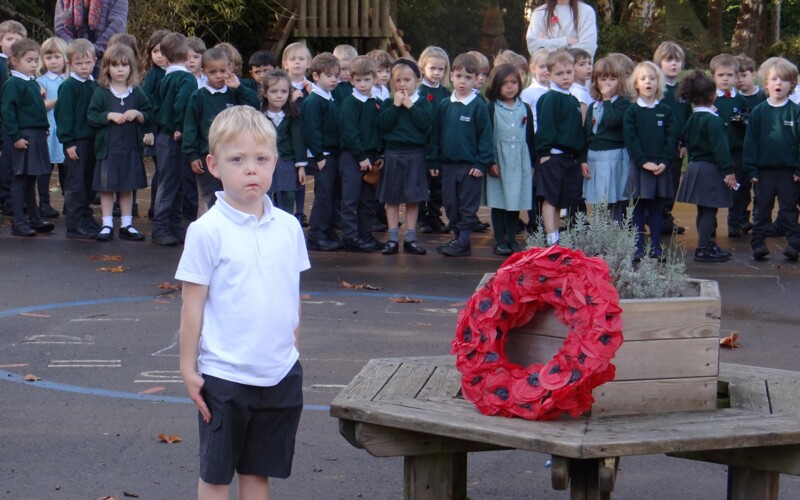 11 November 2021
We will remember them.
Remembrance Day is an important day each year for the children at Widcombe Infant School. Prior to the day the children found out about Remembrance Day, including why people wear poppies and why we have 2 minutes silence at 11 o'clock on the 11th November.
On Remembrance Day the children all gathered on the playground and respectfully kept the 2 minutes silence before laying wreaths of poppies. The children, after Remembrance Sunday, watched the events in London, including the laying of the wreaths by the Royal Family, the Government and the Commonwealth at the Cenotaph, as well as the march past by the military and the veterans.